Post by gninnam on Feb 19, 2023 18:28:17 GMT
I am selling my great class A valve amp due to requiring funds for something else!.
It is designed by Guy Sergeant of Puresound and I have owned this for around 5 years but the last 6 months it has not been used. It has been used with small stand-mount speakers (Quad 12L) and floor standing speakers (Reiver Jenna's) and works and sounds superb!
It can be used in ultralinear or triode modes - I mainly used it in ultralinear for the extra punch it delivers (all 30 valve amps). I chose this valve amp as the reviews and cost made it a no brainer and it does live up to those reviews.
Not long after buying the amp I noticed a humming from the unit so sent it to Guy to check it over - this is what he found:
"I've had a look this morning, this issue relates to how the bottom plate is attached is coupling itself to the main chassis. I ran the amp on my bench on its side this morning, the low mechanical hum was there. I started to remove the base and took out perhaps 7 of the 10 screws that locate it. As I started to undo the 8th the hum stopped. Turning the screw back in 1/4 turn started it again, undoing again stopped it so it appears that the base is joining in when coupled to the main chassis with a certain degree of tightness. Now, in normal use, the weight of the amp bears down on that base plate so it may be tricky to make that work. I may need to isolate the base via some fibre washers. I'll do some experiments this afternoon. The amp itself is performing perfectly with no evidence of any problems, excess heat etc and is nice & clean inside. Certainly nothing untoward electrically going on."
It comes with all the original valves but I have a spare pair of 6SL7 valves as the spigot snapped on one of them but they work fine as the glass envelope is still sealed.
It is in a nice and clean condition (a bit dusty in the photos) and still sounds nice and inviting (you can't beat the view of valves glowing at night)
More info found here
www.puresound.info/id12.html
and elsewhere online. Original boxes (excellently double boxed) and inner packaging. Courier and cost can be agreed with you.
Pictures below: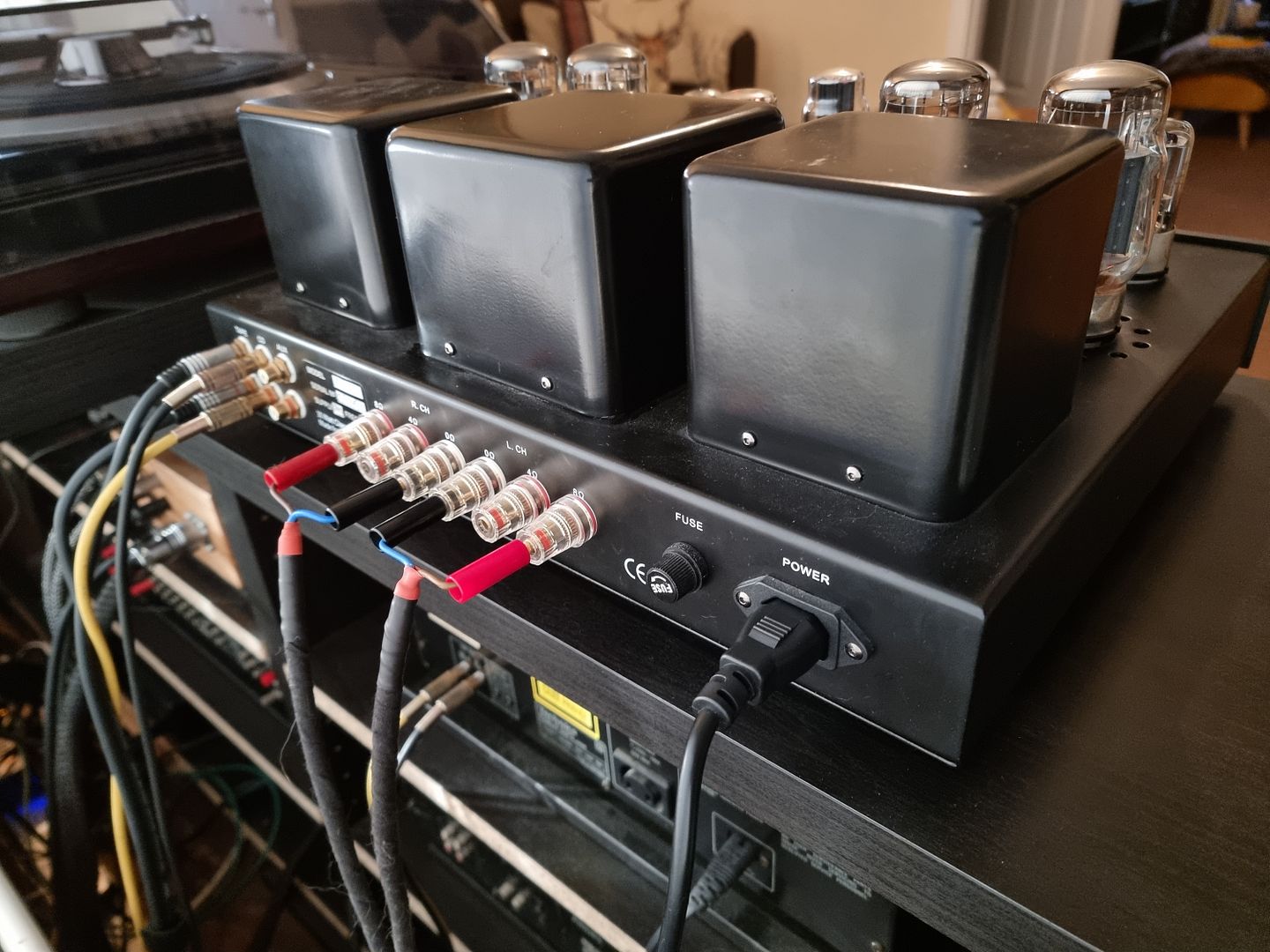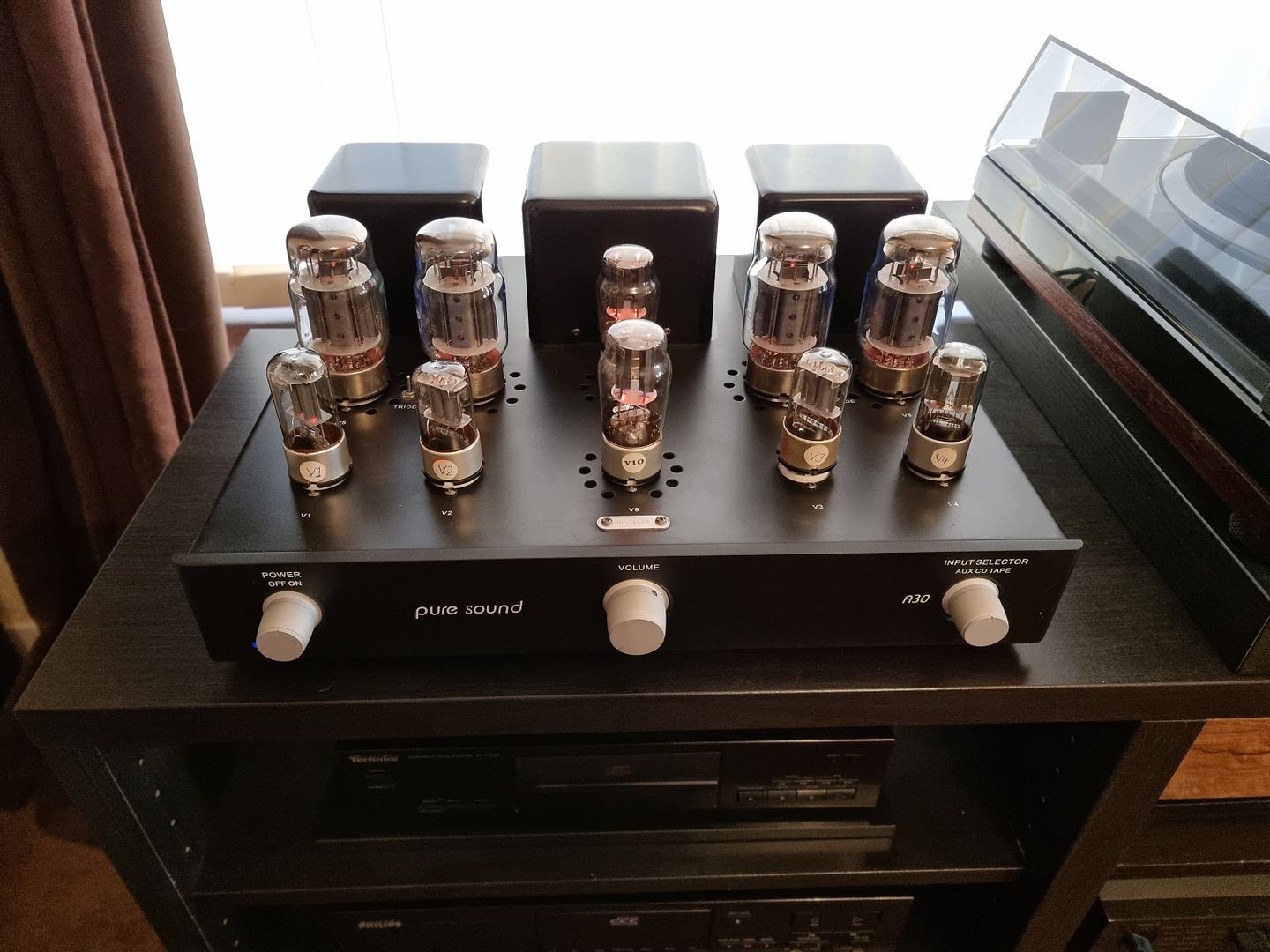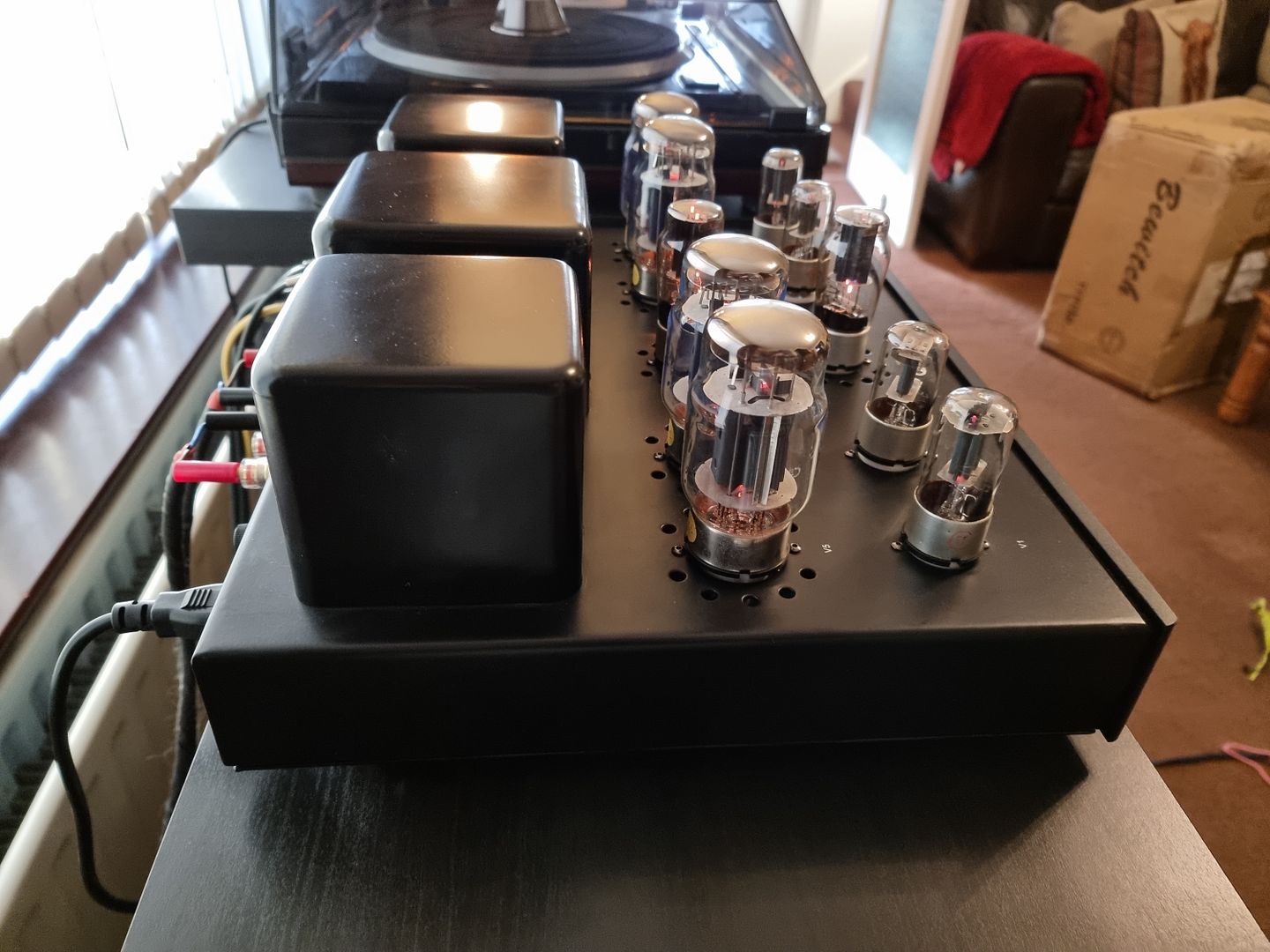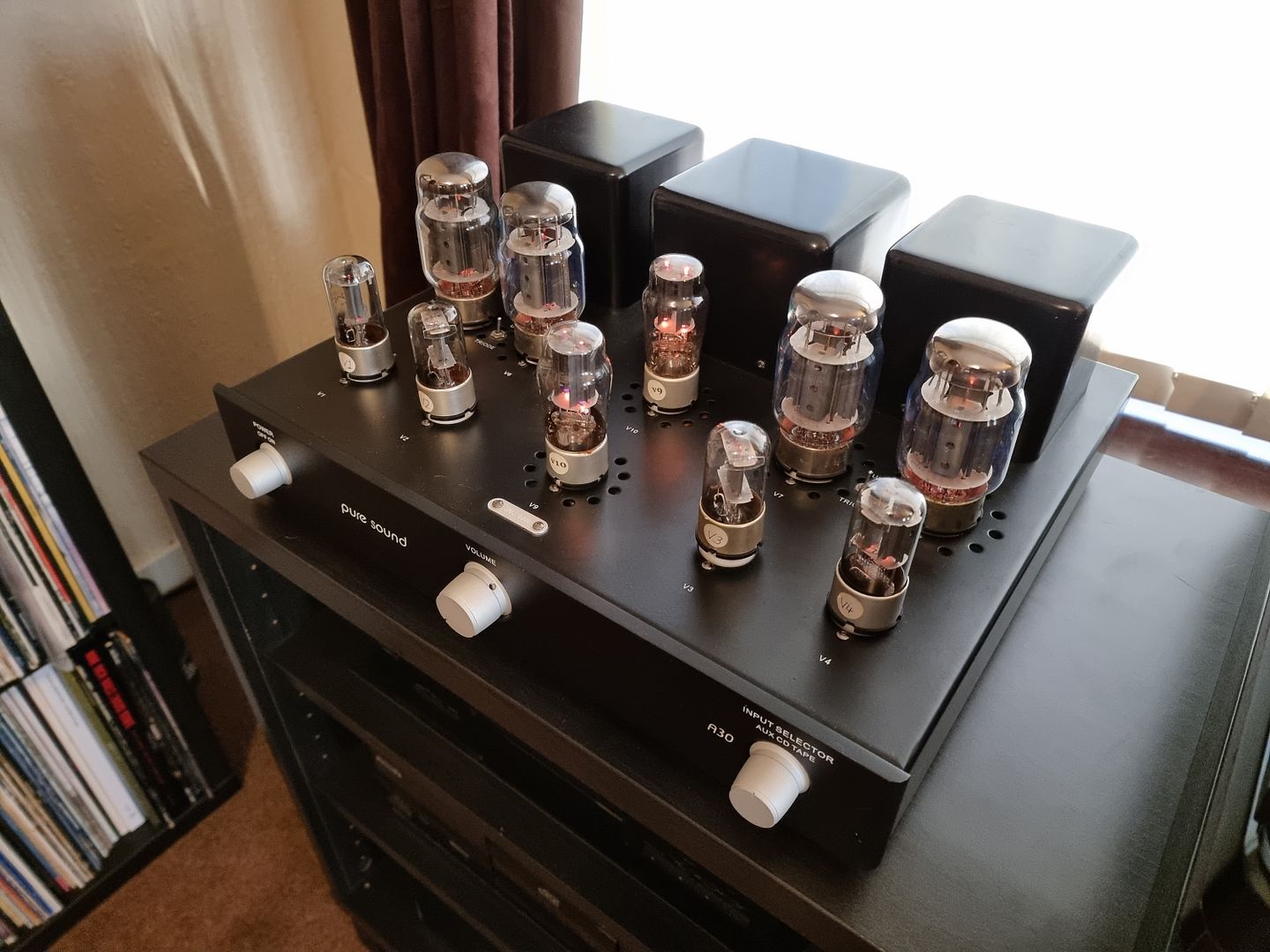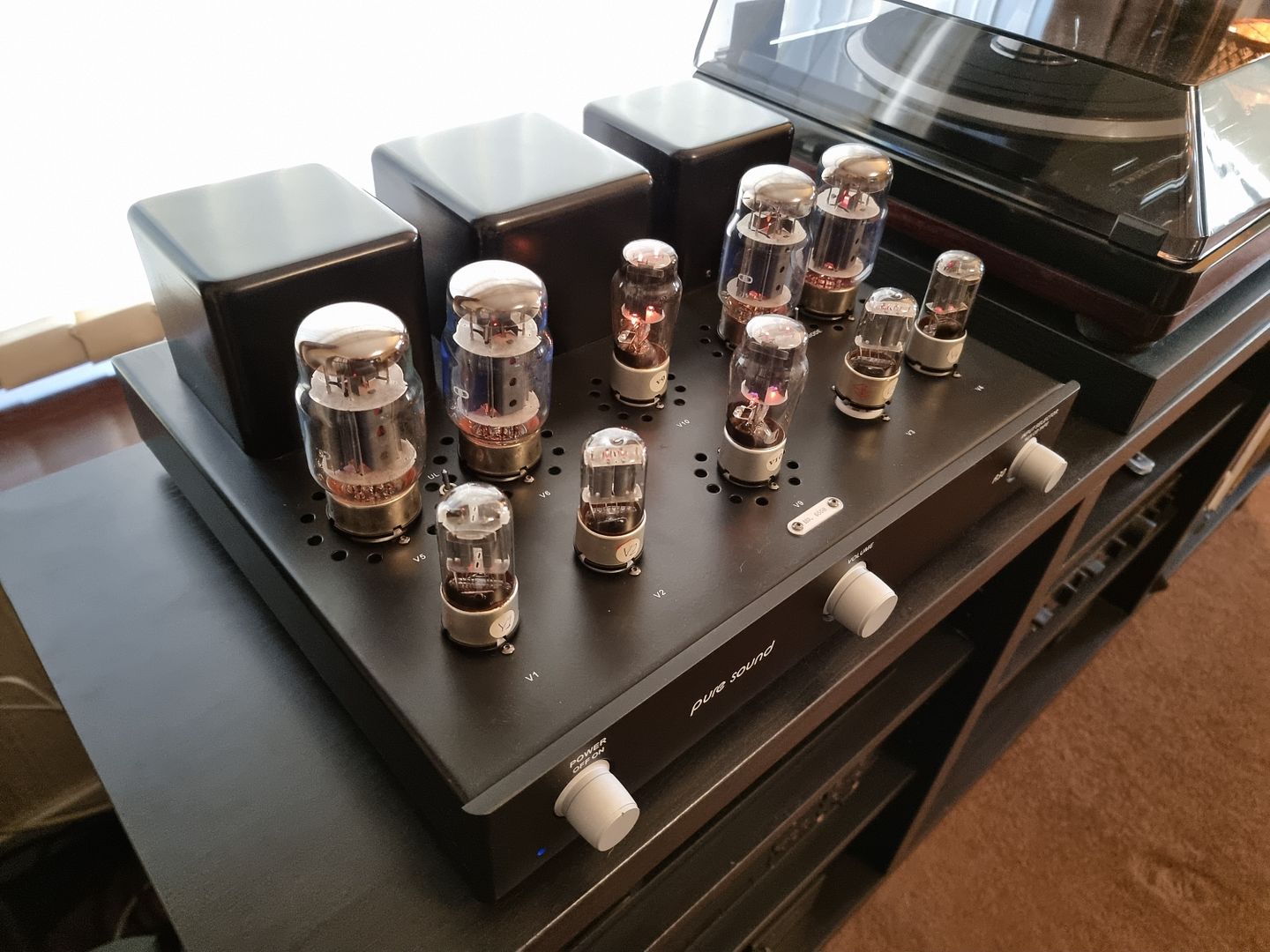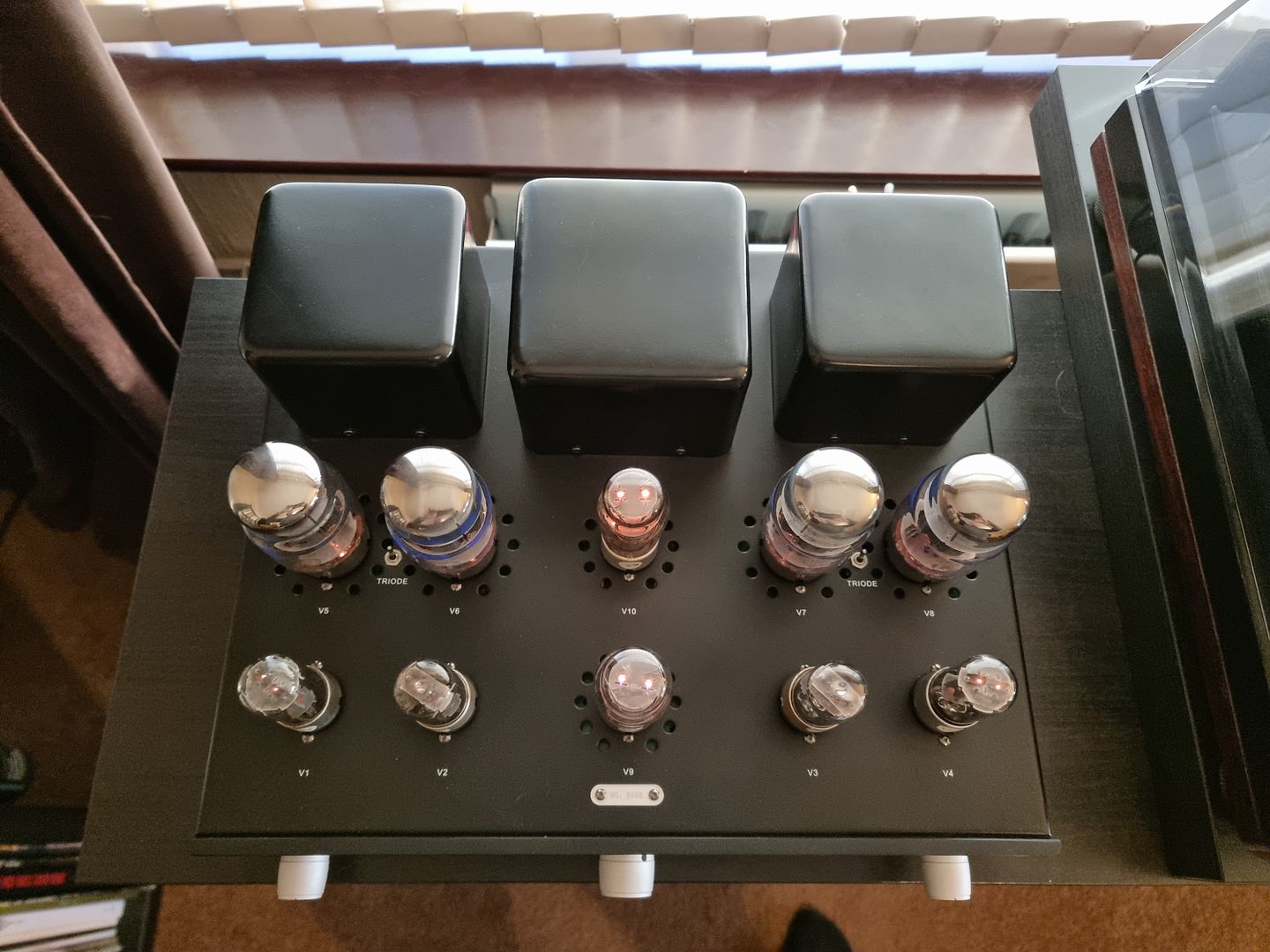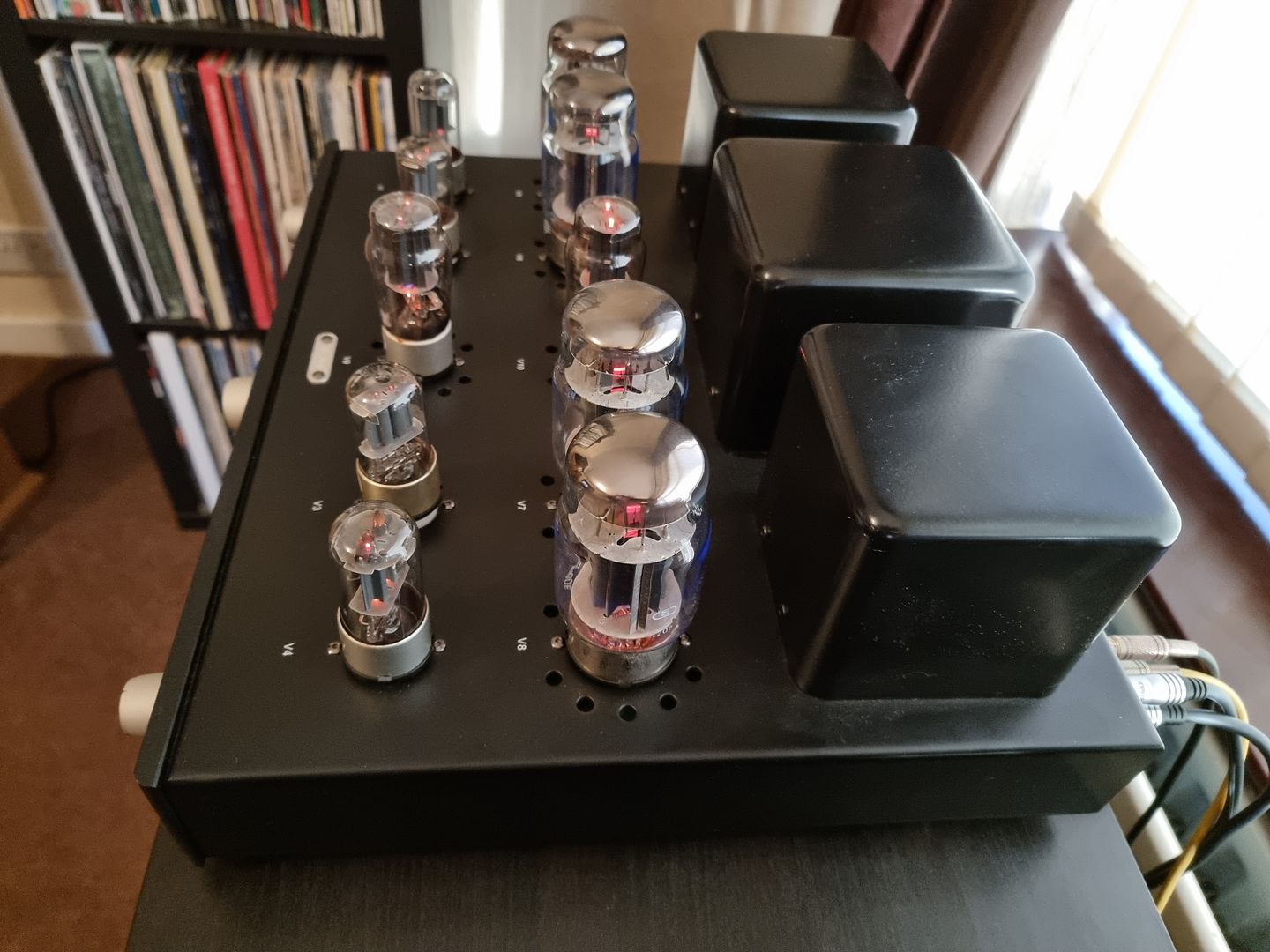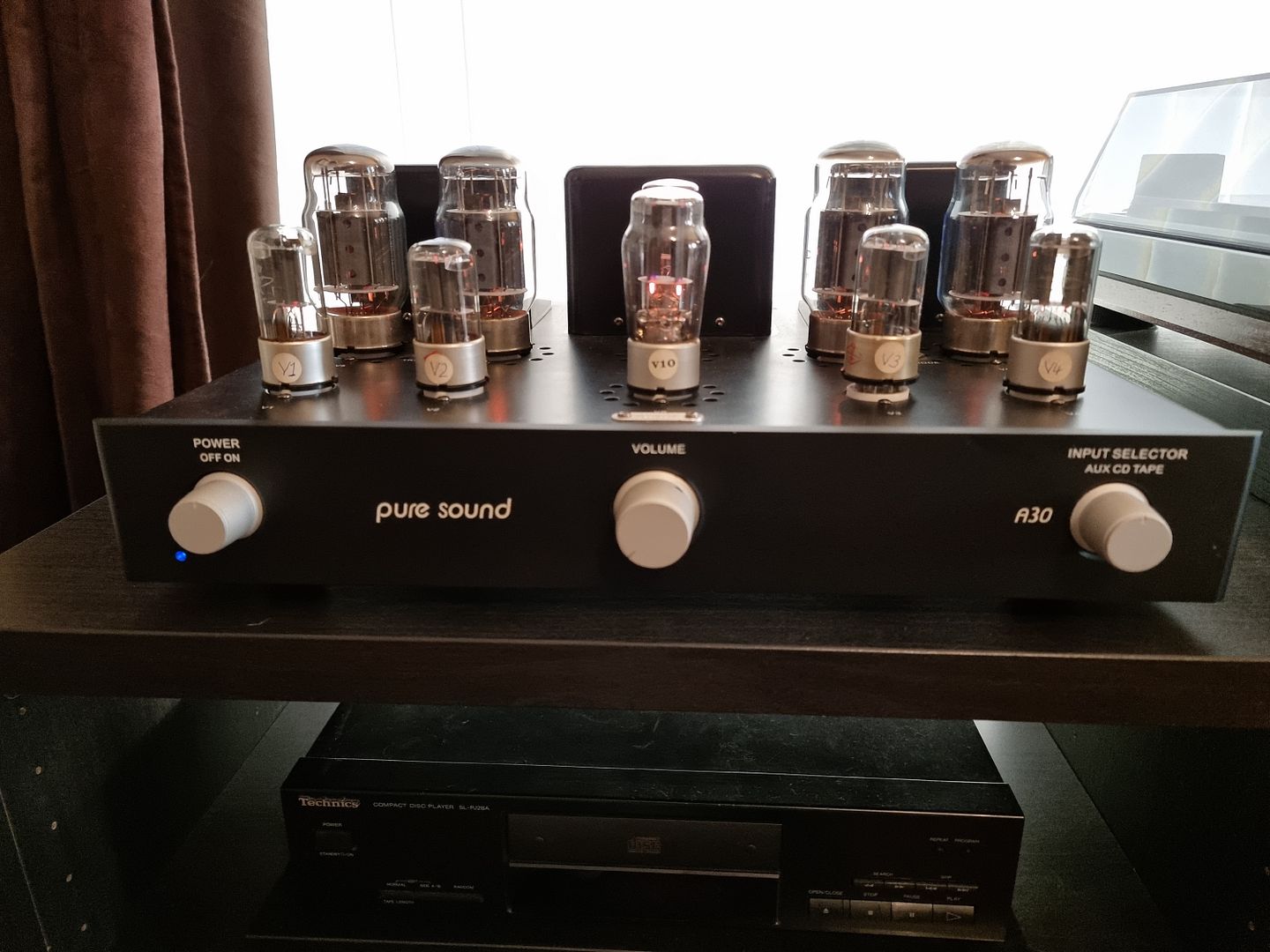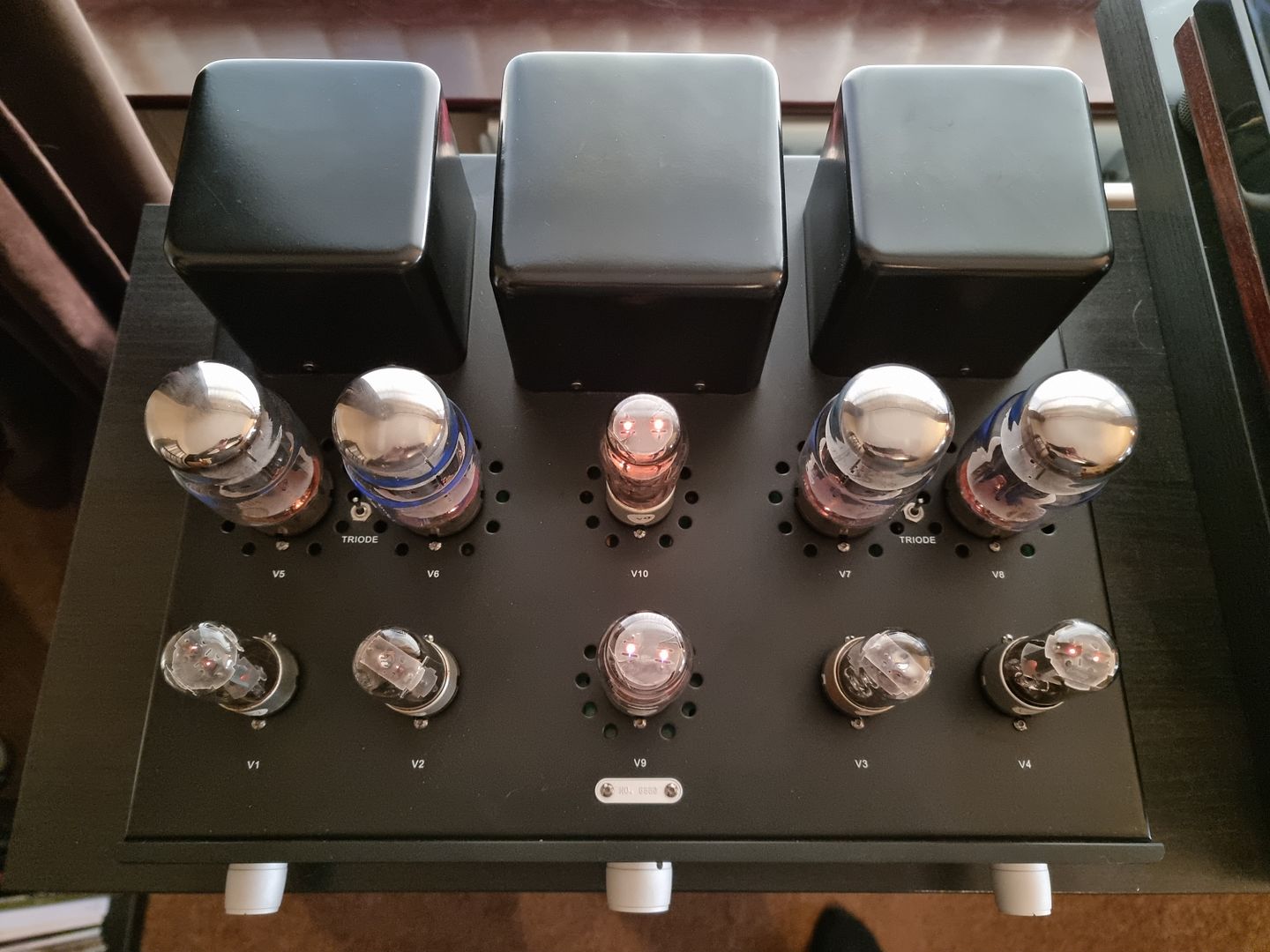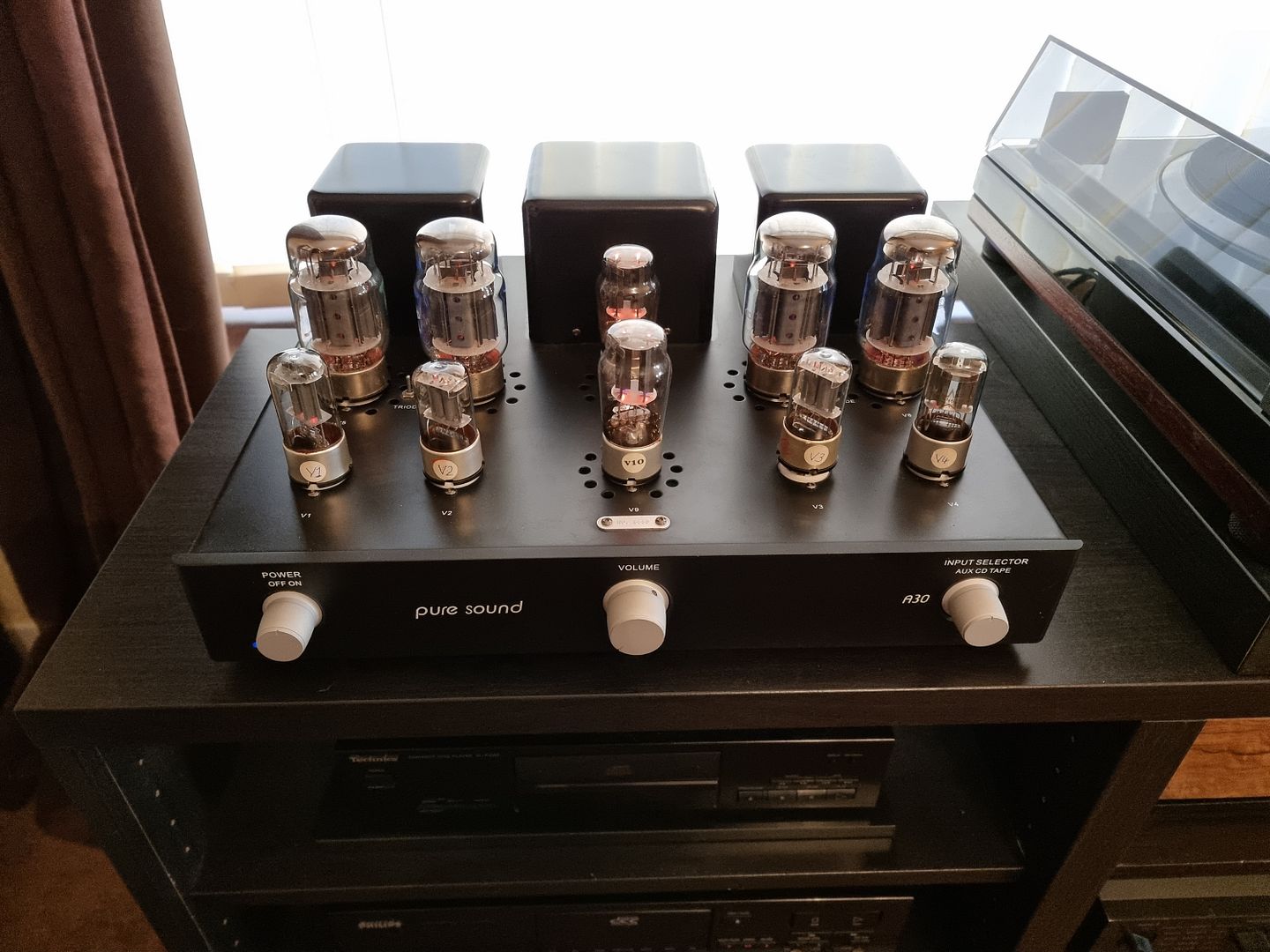 I have the original full packing (double boxed) - would prefer whoever would like to buy this to hear it being used but can post.
Looking for around £730 +P&P
Thanks for looking