Post by optical on Oct 5, 2021 10:59:09 GMT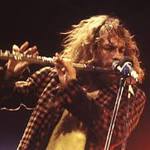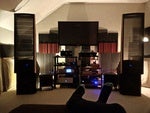 Especially with that wooden cabinet which could well just be reflecting all the higher frequencies back at you.
In my experience I very much doubt it is anything to do with cabling/positioning or indeed valves/hifi/speakers. I would wager the room and furnishings (or lack of) are the problem here.
If you have a spare amp/speakers, try those if you haven't already done so, if there is no change, it is the room/decor that is causing you the problems.
Best of luck by the way, I've had a lot of issues with various rooms, even ones with carpet can have high frequency issues. I'd also thing with the ceiling and the tiles, it's creating a lot of high frequency reflections as there is nothing to absorb/diffuse the sound. Most rooms have soft sofa's/curtains/carpet/bookshelves etc, anything that would help but given your circumstances (the need to keep things cool in summer presumably) your room and house doesn't look setup to accommodate this.
Lamps/curtains/bean bags/rugs/bookshelves etc can all be very helpful in helping to 'tame' a rooms acoustics.
I understand what you are saying, my previous room was at least as reflective, and the problem started a couple of days before I left. Surprisingly I have had no problems up until then, the problem does not seem to me to be caused by the room or lack of soft furnishings, when you are close up to the speaker you can hear the sound distorting.
Ah, okay well if you can hear the sound distorting before it reaches any surfaces then there is indeed a problem in the system.
Apart from swapping bits of kit in and out one by one, it's going to be a bit of a challenge to diagnose to be honest.
Loose connection/wires may be playing a part. Maybe not quite shorting a signal but maybe something half plugged in/hanging out. Possible cone/driver perishing although I think you said somewhere they are reasonably new(ish).
Disconnect everything, clean connections, place everything on level and solid surface (so you're not hearing any 'wobble' distortions via the speakers) and go from there.
Speaker cables and IC's away from power cables (as others have mentioned).
Do you have an amplifier that's not the valve one available?